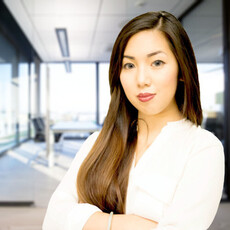 Assany Michiko Dang
Gebäude 01.85

Zähringerhaus 5. OG

Fritz-Erler-Str. 1-3

76133 Karlsruhe
Assany Michiko Dang
Assany Michiko Dang is a research associate and doctoral student at the Institute for Entrepreneurship, Technology Management and Innovation (EnTechnon) at the Karlsruhe Institute of Technology.
Her main research interests include artificial intelligence and how it can be used in the context of startups. One of the considerations here is how entrepreneurs can be supported in an uncertain and complex environment. She specializes in human-AI interactions and decision making processes in the early-stage phase of a start-up.
In addition, she works on the research side in cooperation with KSRI in a Bosch project in the automotive area.
Further research interests:
- Human AI, Artifical Intelligence
- Hybrid Intelligence
- Service Business Models, Business Model in the area of Technology
- Customer Journey
- Future trends and their impact on Start-ups
- Quantum Computing
- Neurodiversity
In addition to her research activities, she supports Prof. Dr. Terzidis in teaching at KIT in the lecture "Entrepreneurship", the Entrepreneurship Research Seminar, and is responsible for the Learning Agreements.
After completing her bachelor's degree in "Controlling, Management and Information" at the Ludwigshafen University of Applied Sciences, she completed her master's degree in "Management" at the Westfälische Hochschule Gelsenkirchen with a focus on marketing.
In the course of her studies, she also completed internships and working student positions in the automotive, consumer goods and service industries in Germany and Asia. She helped companies such as Audi AG, Reckitt Benckiser plc, NTT-Data GmbH and Exco GmbH in numerous projects. Her activities focused on the digital transformation of the supply chain of large companies and the development of digital ecosystems. Furthermore, she dealt with questions about the strategic management of small and medium-sized companies in a VUCA world, but also that of the automotive industry. In addition, she supported process optimizations in innovation management.
As a student assistant at the Ludwigshafen University of Applied Sciences at the Institute for International Management Studies she supported entrepreneurship research, especially with her thesis "Characteristics of Entrepreneurship in an Asian Context".
She gained international experience at the University of Malaya in Kuala Lumpur, Beijing University of Technology as well as Ramkhamhaeng University in Bangkok, which shaped her international competencies.
Her language skills are German, English, Thai and Lao.
If you are interested in writing a thesis on any of the above topics, please feel free to contact Assany Michiko Dang with a letter of motivation, CV and your topic and in which language you would like the thesis to be written.
Email: assany.dang∂kit.edu.