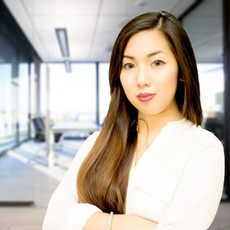 Assany Michiko Dang
Gebäude 01.85

Zähringerhaus 5. OG

Fritz-Erler-Str. 1-3

76133 Karlsruhe
Assany Michiko Dang
Assany Michiko Dang is a research associate and PhD candidate at the Institute for Entrepreneurship, Technology Management and Innovation (EnTechnon) at the Karlsruhe Institute of Technology.
In addition to her research duties, her main activities at the EnTechnon Institute include assisting Prof. Dr. Terzidis with the lecture "Entrepreneurship" as well as foreign accreditations like learning agreements for studies abroad.
After her bachelor's degree in business administration "Controlling, Management and Information" at the Ludwigshafen University of Applied Sciences, she completed her master's degree in "Management" at the Westfälische Hochschule Gelsenkirchen with focus on marketing.
During her studies, she also completed internships in the automotive, service and industrial sectors in Germany as well as in Asia. Her focus was on digital transformation with regard to the supply chain of large companies as well as the development of digital ecosystems. Furthermore, she dealt with strategic issues in a VUCA world for small and medium-sized enterprises.
As a student assistant at the Ludwigshafen University of Applied Sciences at the Institute for International Management Studies she supported the entrepreneurship research, especially with her thesis "Characteristics of Entrepreneurship in an Asia Context".
Furthermore, she spent one semester abroad at the University of Malaya in Kuala Lumpur and another semester at Ramkhamhaeng University in Bangkok.
Her language qualifications are German, English, Thai and Lao.