Accelerator program upCAT
The selected teams work together on their value proposition, business model and acceleration of market entry - together with trainers and mentors. At the end of the program is the Demo Day: pitching in front of potential investors and the regional start-up community.
Why upCAT?
In the Accelerator, the teams learn relevant methods, tools and skills for building your business model and implement them directly in your business idea. The upCAT follows a very simple structure: short theoretical input on the methods, practical application to your own start-up project, feedback loops with trainers and the other participating teams.
We are a team of experienced consultants and trainers, which dedicates itself with bundled know-how to the requirements of the company founders. We use the latest methods and techniques to support start-ups in accelerating their market entry. We also offer participants access to mentors, industry contacts and a strong local start-up community.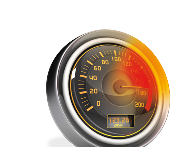 For whom?
Teams of scientists, researchers or students from the KIT environment with a focus on deep technology.
When?
28.02.22 Kick Off
01.03.22 Introduction / Opportunity Space Exploration
02.03.22 Finding the best application for the right customer
15.03.22 Business Model Fundamentals
16.03.22 Business Modeling (1/2)
29.03.22 Business Modeling (2/2)
30.03.22 Pitching / Social Media Marketing
Questions? Interest in the program?
You can register here for upCAT #10 until February 22nd, 2022.
For questions or additional information feel free to contact Allen Mohammadi.