The selected teams work together on their value proposition, on the business model and on accelerating market entry - together with trainers and mentors. At the end of the program is the Demo Day: Pitching in front of potential investors and the regional founder community.
Why upCAT?
In the Accelerator, the teams learn relevant methods, tools and skills for building your business model and implement them directly in your business idea. The upCAT follows a very simple structure: short theoretical input on the methods, practical application to your own start-up project, feedback loops with trainers and the other participating teams.
We are a team of experienced consultants and trainers, which dedicates itself with bundled know-how to the requirements of the company founders. We use the latest methods and techniques to support start-ups in accelerating their market entry. We also offer participants access to mentors, industry contacts and a strong local start-up community.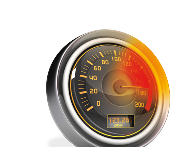 For whom?
Teams of scientists and researchers from the KIT environment with a focus on deep technology.
When?
20.04.20 Kick Off
21.04.20 Defining the Problem Space
22.04.20 Addressing the Solution Space
05.05.20 Business Model Fundamentals
06.05.20 Initiation of Business Model Design
19.05.20 Deep Dive Business Model Design
20.05.20 Sharpening the Business Model
02.06.20 Pitching and feedback
03.06.20 Teambuilding, (Social Media) Marketing
21.07.20 Demo Day - pitching in front of potential investors and the regional start-up community
questions? Interest in the program?

Feel free to contact Allen Mohammadi.
The application for the upCAT #8 is finished, in 2021 a new round will take place.
Further information about the previous round can be found at upCAT #7.