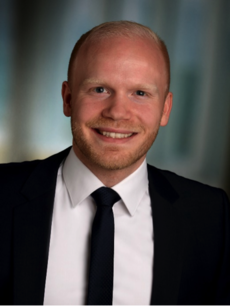 Benedict Heblich
Gebäude 01.85

Zähringerhaus 5. OG

Fritz-Erler-Str. 1-3

76133 Karlsruhe
Benedict Heblich
Benedict Heblich is a Postdoc at the Institute for Entrepreneurship, Technology Management and Innovation (EnTechnon). His research topic "Values-Based Entrepreneurship" is about the enhancement of the intrinsic motivation of individuals interested in founding a business as well as of founders.
His work is based on innovative research methods, which were developed especially in the field of psychology. He applies the methods as trainer and coach with students, executives and founders in individual coachings as well as in group workshops to support them in getting aware of their intrinsic values and to orient their goals and behaviour on them. Results of empirical studies, especially in the field of psychology, indicate that individuals, who orient their actions rather on intrinsic than on extrinsic values are more successful, satisfied, as well as self-fulfilled and act more social as well as ecologically sustainable.
Previously, Benedict Heblich worked until 2010 as police commissioner in Rhineland-Palatinate. In august 2016, he finished his studies as Master of Business and Engineering (M.Sc.) at the Karlsruhe Institute of Technology. During his studies, he was one term at the University of Melbourne (Australia) and he worked as an intern at a bank, a consultancy and a technology based international concern.
Beside his professional commitment, Benedict Heblich is an enthusiastic athlete and is especially interested in socio-political topics.